On-Demand Webinar
The Power of Time Series Models in 15 Minutes: A Deep Dive into Monolith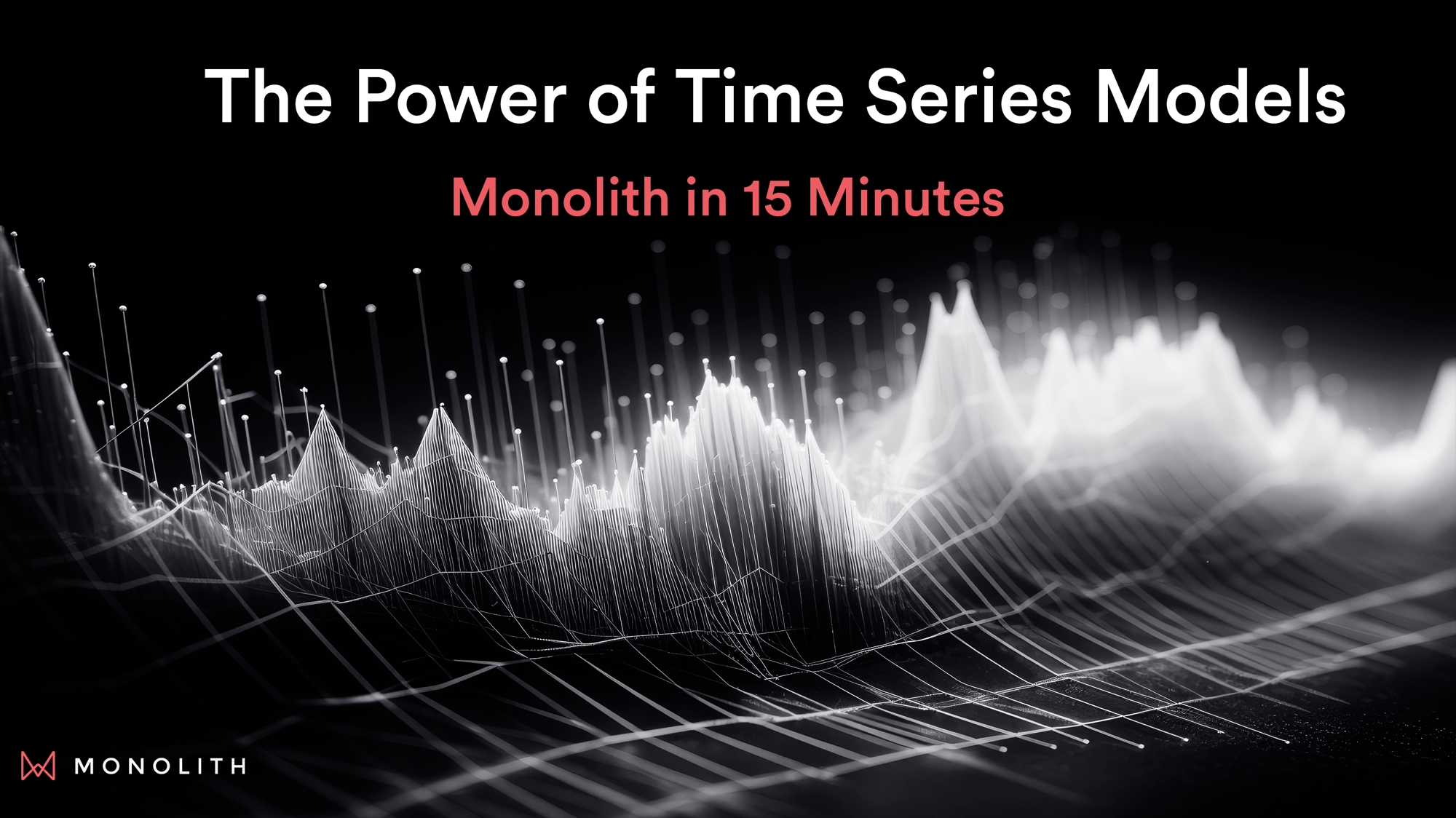 Join us for this webinar where we announce the release of our optimised time series models. In this session, we'll explore the exciting potential and untapped opportunities that series data offer compared to conventional structured tabular data. Our cutting-edge features will be showcased, accompanied by a live Monolith platform demo, highlighting the transformative applications in industries such as Automotive and Energy.
In this webinar, you will:
Understand the unique challenges and opportunities presented by time series data
Gain insights into Monolith AI's advanced time series model and its key differentiators
Explore the diverse applications of time series models beyond traditional use cases


Learning objectives:
Announce the release of our time series models in an informative manner.
Educate attendees on the additional complexity and opportunities of series data.
Demonstrate the Monolith AI platform through a live demo.