Contact Us
Let's make AI work for you.
Speak to one of our experts, request a demo or discover our career opportunities.
Get in touch with Monolith
Monolith is cloud-based AI software built from the ground up for engineers with an intuitive, easy-to-use UI designed for quick adoption and time to results. As a trusted AI partner, we leverage our industry expertise to ensure 100% customer success, working with the world's top engineering teams from Rolls Royce and Honeywell to Siemens and BMW.
Our engineers can help you identify AI use cases to achieve tangible ROI. As you onboard the software, our engineering specialists will work with you to ensure you are confident and empowered. In no time, you will be able to create AI self-learning models that instantly predict how products perform across more design parameters and operating conditions than you ever imagined possible.​
Monolith in Action
Book a Demo
In a live demonstration, our engineering specialists will ensure you understand the power of AI and are confident in building self-learning models, so you can learn from your data and instantly predict how your product performs under many design parameters and operating conditions.​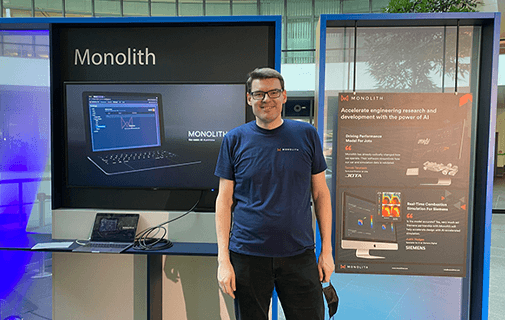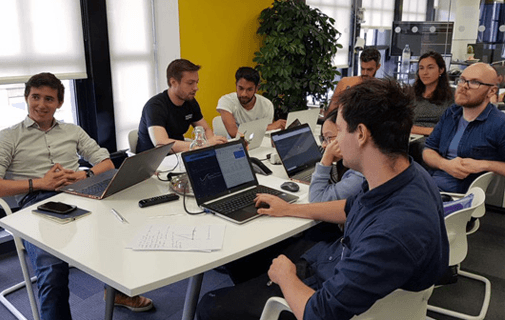 Careers
Monolith Careers ​
Interested in joining Monolith's international team of AI enthusiasts, engineers, data scientists, and software developers?
Our HQ is located in the heart of East London
Our London office is based in Aldgate East, which is a walk away from Spitalfields Market, Brick Lane, and endless coffee spots. We have tasty snacks, a comfy sofa, a keyboard for playing a tune, and did we mention we are dog friendly? Whether we work remotely or commute, our HQ is a home away from home.